Polls show tight race between Gingrich, Romney in Deep South
Despite calling contests in the South "a bit of an away game" last week, Mitt Romney appears to be in a virtual tie in two polls released Monday for this week's Alabama and Mississippi primaries.
In a poll of likely voters in Mississippi's Republican primary, Romney led rival Newt Gingrich, 34% to 32%, which was within the poll's sampling margin of plus or minus 4 percentage points, meaning they were essentially tied. The survey was conducted Saturday and Sunday. And a poll of likely voters in Alabama's primary conducted Friday through Sunday showed Gingrich holding a 2-point lead there — 34% to 31% — but again within the poll's sampling error.
Rick Santorum trailed in both polls — 10 points behind Gingrich in Alabama and 12 points behind Romney in Mississippi.
All three candidates were campaigning across the two states Monday. Voters go to the polls Tuesday in Alabama and Mississippi.
Romney appeared with Southern comic Jeff Foxworthy, who is popular for his redneck jokes and Blue Collar Comedy Tour, in the driving rain in Mobile, Alabama. The candidate spoke about the tight race in the state, saying, "I do need your help. I really do need you guys to get out and get your friends to vote. This could be an election that comes down to a very small margin between the three people running here most aggressively."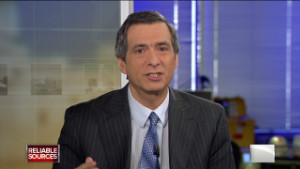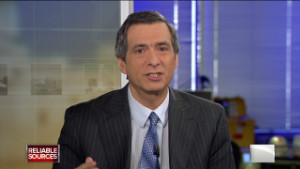 Romney's media problem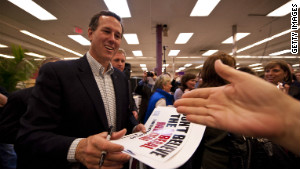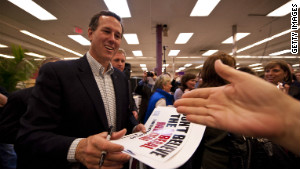 Santorum wins Kansas caucuses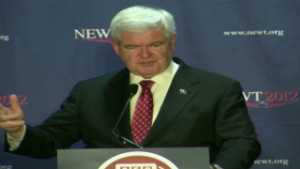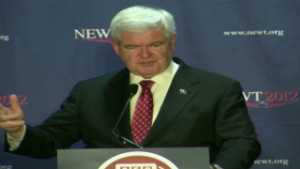 Gingrich: 3 ways to up U.S. oil supply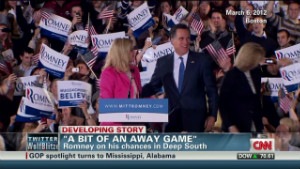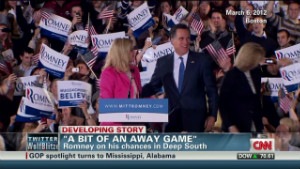 How will Romney fare in the South?
Another rival, Rep. Ron Paul of Texas, has not campaigned in either state.
Gingrich's campaign has staked his campaign to winning both states. His two wins in the campaign have come in South Carolina in January and last week in Georgia, which he represented in Congress for two decades, in a strategy focused on building a Deep South stronghold.
Santorum's Super Tuesday victory in Tennessee dented Gingrich's plan, and a Gingrich spokesman said last week the candidate had to win both Alabama and Mississippi on Tuesday to remain credible. Gingrich, however, sounded intent on dispelling that notion Sunday.
Gingrich insisted he was in the campaign for the long haul despite calls from Santorum backers for him to drop out so that conservative voters who have reservations about Romney can coalesce around one candidate.
"I think we'll win both," Gingrich told "Fox News Sunday," adding that he started from behind but "I think we're probably polling ahead in both states right now."
Later on the CBS program "Face the Nation," Gingrich sounded less certain of a double victory but equally determined to remain in the race well beyond Tuesday.
"We're going to get a lot of delegates in both Mississippi and Alabama, and I think the odds are pretty good that we'll win them," Gingrich said, later adding that he was "committed to going all the way to Tampa" for the Republican National Convention in August.
Santorum on Monday continued to portray himself as the most viable conservative alternative to Romney, telling Atlanta radio talk-show host Neal Boortz that Gingrich hasn't run strongly outside of the South.
"He has never finished above third, he has mostly finished fourth, he is even finishing mostly behind Ron Paul now," Santorum said. "Here in Kansas again he finished out of the money. We're winning in the South, we're winning in the West, in the Midwest, we're winning really all across the country and I understand Newt's sort of drawn his line in the sand here in Alabama and Mississippi. Where do you go from there?"
Santorum was looking ahead to Illinois, which votes next week, and where polls show a tight race between him and Romney.
"We're three points behind in Illinois, which is the next big stop, and Romney and I are both in the 30s and Newt's standing at about 10%. I understand, you know, why he wants to continue — Newt's got a lot of ideas and he certainly brings a lot to the table, but it's just right now what he's doing is out there attacking me, dividing the conservative vote and giving the, as he calls him, the 'moderate Massachusetts governor,' an easier role."
Coming off another victory in conservative territory over the weekend, Santorum on Sunday rejected arguments that Romney's lead in the delegate count for the Republican presidential nomination was virtually insurmountable.
"This isn't a mathematical formula — this race has a tremendous amount of dynamics," Santorum told the NBC program "Meet the Press" after winning the Kansas caucuses Saturday to bolster his second-place standing behind Romney.
According to CNN's estimate, Romney has 458 delegates, compared with 203 for Santorum, 118 for Gingrich and 66 for Paul.
A candidate needs 1,144 delegates at the Republican convention to secure the nomination to face President Barack Obama in November.
Romney's campaign said the candidate won caucuses in the Virgin Islands, Guam and the Northern Mariana Islands on Saturday to bolster his delegate lead.
However, the Kansas loss showed Romney's continued inability to win a conservative state, and results generally show that combining the support of conservatives Gingrich and Santorum exceeds the backing for Romney.
Gingrich is focusing his campaign on energy policy, complaining that Obama is bowing to foreign oil suppliers such as Saudi Arabia and the environmental lobby by not fully exploiting U.S. oil reserves.
He also took aim at Santorum on Sunday, saying on CBS the former senator from Pennsylvania was part of big spending in Congress while his record involved balancing the budget.
"I represent the Reagan tradition of very large ideas," Gingrich said. "He represents being a team player on a Washington team."
Santorum campaigned in Mississippi on Sunday, telling an event in Tupelo that he can win enough delegates to secure the nomination ahead of the convention, or at least prevent Romney from reaching the winning threshold.
"We feel good we're in a position to win it," Santorum said, adding "if we have to go to an open convention, we like our chances just as well."
He took exception with the media reporting Romney as holding a wide lead in delegates so far, saying "the news agency apportion delegates that have nothing to do with the reality of where the delegates are going to be."
For example, Santorum said he expected to win a strong majority of Iowa's delegates despite a narrow victory in the state's caucuses in January.
"These numbers are going to change dramatically and as you also know, a lot of these delegates are uncommitted," Santorum said.
Santorum's victory in Kansas came on the heels of his three victories on Super Tuesday. His campaign said tea party loyalists and conservatives continue to rally around him, and he went after Romney on Sunday as a shifting candidate with no loyalty to conservative principles.
"He went out and misled voters that somehow or another he was not for mandates at the federal level when in fact he was," Santorum told NBC of Romney's position on health care reform. " … He's repeatedly had big government solutions and then gone out and told the public bald-faced that he didn't do the things that he did."
On climate change, Santorum said, Romney previously backed capping carbon emissions as part of a policy, rejected by most conservatives, that blames industrial pollution for contributing to global warming.
" And now that it's not popular, now that the climate changed, guess who changed along with it? Gov. Romney," Santorum said.
In addition to the Alabama and Mississippi primaries, Hawaii and American Samoa hold caucuses Tuesday.